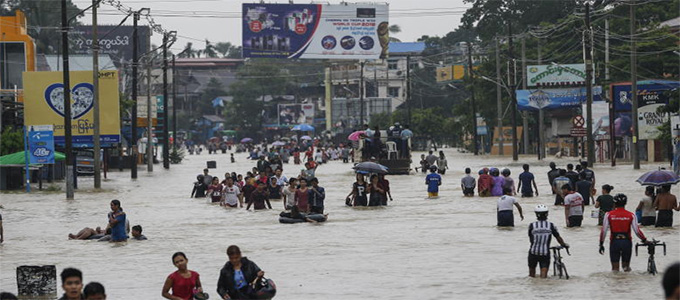 BMJ Online
by Paul D. Thacker
When world leaders gathered in Madrid this December for the UN Climate Change Conference, there was a notable difference in media coverage of global warming. When I first started covering this topic, around fifteen years ago, climate change was an environmental story with much of the news appearing in the science section of American newspapers. That seems to have changed, with public health experts and physicians beginning to take centre stage, voicing increased concern that fossil fuel combustion and climate change are a threat to the health of both humans and medical practice.
More and more studies continue to document how global warming is altering medical practice, and The Lancet and the World Health Organization recently released comprehensive reports detailing the health impacts of human caused climate change on people across the globe. During the UN climate conference, one panel examined the mutual benefits to public health from climate change and air pollution policies. "Reducing methane production from agriculture lets you tackle both air pollution and climate change," says Margherita Tolotto, a policy officer at the environmental group EEB, who spoke on the panel that day. Tolotto says that around 64% of methane produced in the EU comes from agriculture. While a potent greenhouse gas, methane is a major source of ground-level ozone that harms human health, ecosystems, and food crops.
In the last year, several journals have published studies pointing to the health effects of climate change, such as a new study in Nature Climate Change finding that hot weather is shortening gestation time, increasing delivery risk in pregnant women, and potentially harming infant health. The BMJ published a widely read analysis arguing that climate change threatens the achievement of effective universal healthcare. The WHO's report surveyed 101 countries and found that only half have national health and climate change strategies, with the majority struggling to implement them. The most common climate change health risks, reported by these countries, were heat stress, followed by injury or death from extreme weather, and vector-borne diseases such as cholera, dengue or malaria.
Tedros Adhanom Ghebreyesus, the director-general of the World Health Organization, stated, "Climate change is not only racking up a bill for future generations to pay, it's a price that people are paying for now with their health."
The Lancet's report is the third they have published on key climate change and public health indicators. "I believe we have funding to continue this monitoring through 2024," says Max Boykoff, Director for the Center for Science and Technology Policy Research at the University of Colorado, and one of the review authors. The report states that climate change will shape the lives of every child born today, as people across the globe face weather extremes, changing patterns of infectious disease, and food and water insecurity. Limiting global average temperature rise to well below 2°C is still possible, however, the report authors argue.
"The only solution is to get rid of fossil fuels in power production, industry and transportation," said Petteri Taalas, Secretary General of the World Meteorological Organization, which released its annual state of the global climate report last week.
Boykoff adds that media coverage on climate change health effects have increased in recent years, and can foster ongoing education and vital conversations for everyday people, in all countries. One change to education is happening in America's medical schools, which are now adding climate-related content to their curriculum. Medical students at Stanford developed a climate change and health elective that will start next year that involves lunch seminars with speakers addressing allergy and asthma, risk of fires, and other climate health problems. Similar classes and tweaks to curriculum are happening at other medical schools, as well.
However, such discussions appear to be upsetting to industry, which faces a number of lawsuits in the United States for their role in creating in the crisis. In a recent editorial, editors at JAMA noted, "Virtually every time JAMA publishes an article on the effects of pollution or climate change on health, the journal immediately receives demands from critics to retract the article for various reasons." Read more …