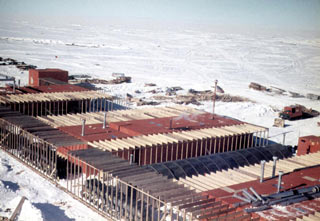 The Amundsen-Scott South Pole Station is a research station located at the geographic South Pole in Antarctica and operated by the National Science Foundation under the United States Antarctic Program (USAP). Beginning with construction in late 1956, the site has been continuously occupied throughout several upgrades and new construction. The original station, now referred to as "Old Pole", was constructed by Navy personnel and occupied during the first winter season by 8 scientists and 8 Navy support personnel. The station was constructed from pre-fabricated panels air dropped at the site. Within a couple of years, the station was completely buried.
Photographs of Old Pole, and much, much more information on everything South Pole Station can be found on Bill Spindler's wonderful website, SouthPoleStation.com
In 1975, the station was moved to the newly constructed geodesic dome station. "The Dome" protected the modular buildings inside from the constantly drifting snow. Although the South Pole receives only a few inches of precipitation per year, the snow will drift and build dramatically around objects left on the surface.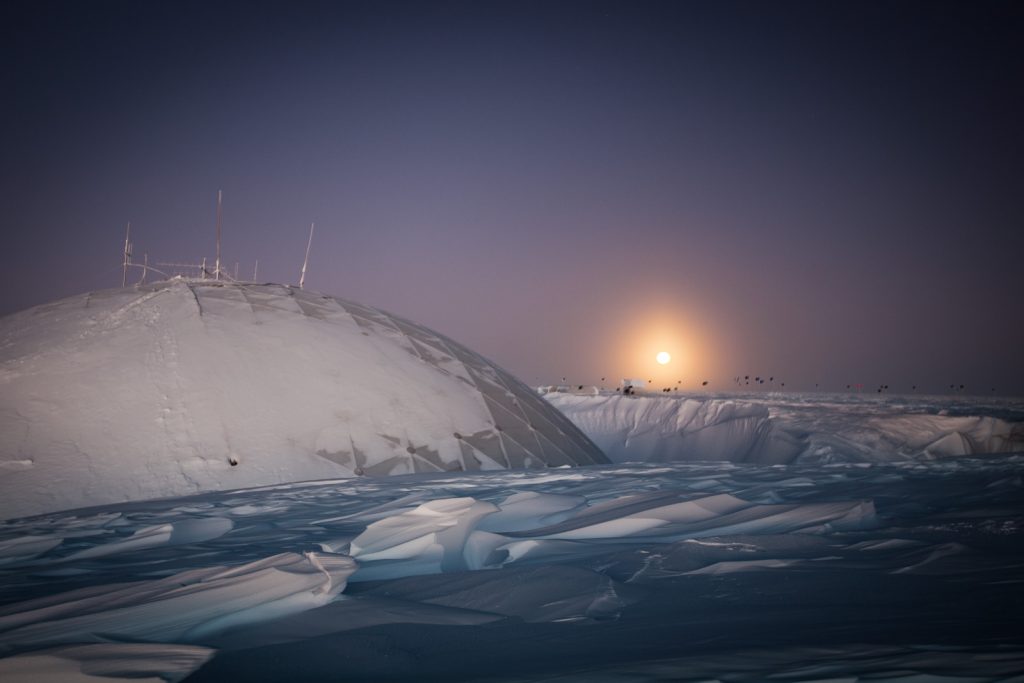 Construction on the current station, aka "The Elevated Station", began in 1999 and concluded with its official dedication and de-commissioning of the Dome Station on January 12, 2008.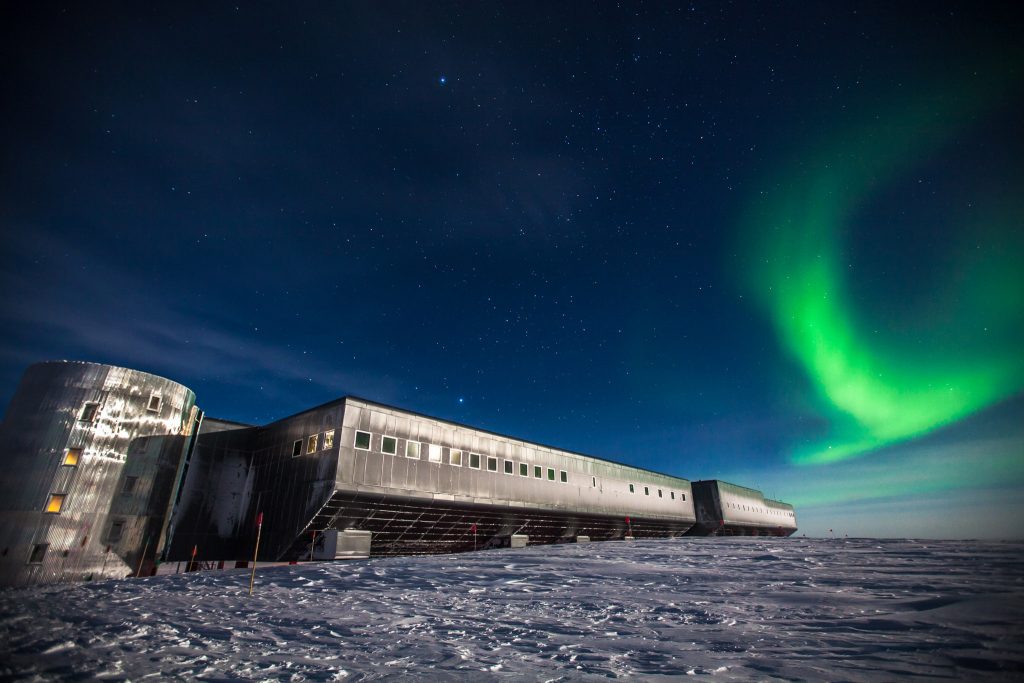 The new 80,000 square foot station was built upon tall pylons and with a sloped facade facing in to the wind to maximize scouring of the snow beneath the station. The pylons can also be adjusted and leveled as the snow settles at different rates and the entire building is designed to eventually be raised an entire floor by hydraulically jacking up the supports and adding additional lengths to the pylons. The building consists of two stories with four modular wings containing bedrooms and a full gymnasium extending downwind.