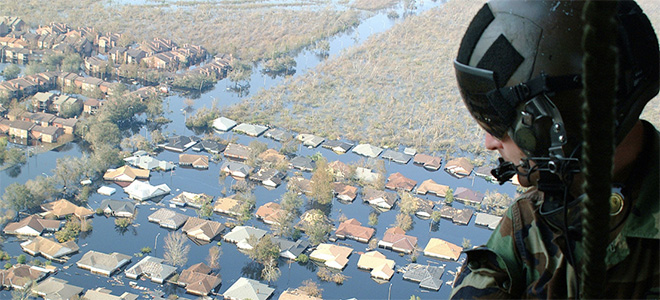 Columbia Journalism Review
by Abby Rabinowitz
I'VE LATELY BEEN LOSING MYSELF in The New York Times archives, scrolling through front-page coverage of World War II. Days with no landmark battles, such as January 23, 1943—when, as the paper reported top-right, Allies made progress in Kharkov and Tripoli, but the Nazis built two U-boats for every one the Allies sank. Center bottom, as always: "War News Summarized." Below the fold, a Netherlands crown princess gave birth on "Dutch soil" in safe Ottawa. The pages portray a United States facing down an existential threat. On such days, even gossip stories were stories about the war.
Today, the climate crisis is no less an existential threat. To limit the worst effects of the climate crisis, we have under eleven years to decarbonize our economy, mobilizing, as Bill McKibben and others have urged, on the speed and scale of WWII. One might expect to see that mobilization effort in the US media more often; climate change, after all, frames every beat. A threat of such breadth, teen climate activist Greta Thunberg once said, should preclude us from talking, writing, or reporting about anything else.
Yet my news feed tells a different story. Scrolling through my Apple news feed on a Sunday in April, climate coverage was hard to come by. I saw stories about a rabbi shot at the Poway synagogue, who had delivered an inspiring sermon; Trumprallying supporters with calls of "fake news"; and a teen whose hepatitis may have been induced by green tea. Other top stories included a piano prodigy turned viral sensation and an American tourist charged with killing a Dominican national in Anguilla. The "Science Section" led with UFOs from The Atlantic, followed by the oldest tree, dark matter, the FCC's SpaceX plans, wondrous volcanos, someone eating a live rattlesnake, and research indicating the world is sadder and angrier than ever before. At last, I hit a climate piece, from Wired: a story on plants genetically modified to absorb more carbon dioxide.
I repeated the exercise with the Times's news app: three articles on Biden's run, Barr's Congressional testimony, the Sri Lanka Easter attacks, the California synagogue shooting, and, finally, a three-day-old story, "Can Humans Help Trees Outrun Climate Change?" To be fair, the Times had that week run an ambitious slate of climate stories around Earth Day, as well as a climate-themed issue of its magazine.
In fact, the Times leads US popular newspapers in climate coverage, at arguably our best climate-coverage moment ever. A recent study of five major US newspapers counted more climate stories in March 2019 than almost any month since 2000. Of those stories, more than half—a grand total of 423—came from the Times. Read more …