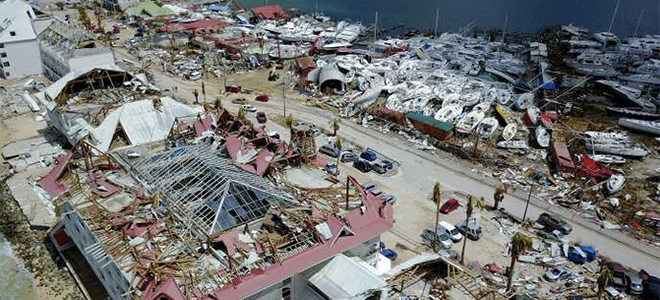 CSTPR Research Affiliate, Fernando Briones, highlighted in Le Monde
Le Monde (translated from French)
Hurricane, flood, fires … Due to their considerable impact on society and the environment, disaster prevention and response plans related to climate change are essential today. In fact, these events often destroy health structures and paralyze medical services because of material damage to buildings and equipment, the direct loss of medical staff, and the lack of knowledge of procedures and resources to continue to function in circumstances. crisis, when the demand for care is greater and more urgent than ever.
To mitigate these risks, relief agencies, such as the Red Cross, are preparing residents of at-risk areas to make them less vulnerable and to improve their ability to cope with the effects of disasters. "Prevention plans take different forms: we have preparation phases with public health actors. We form teams to respond effectively to different scenarios, " explains Thierry Fauveaux, Antilles territorial director of the French Red Cross .
For Fernando Briones, associate researcher at the University of Colorado's Consortium for Capacity Building, these readiness plans are critical:
"The best way to reduce risk is prevention. One of the main problems is that, as a general rule, we are not paying attention until a disaster occurs. Prevention is a difficult notion to sell to public policy makers because the return on investment is long-term. However, when prevention initiatives are properly implemented, the costs associated with repairing damage of all kinds are lower. "
But, in the face of disasters, emergency plans remain the most widespread. The Caribbean region affected by hurricane Irma, in September 2017, continues to rebuild today thanks, among other things, to the actions of the Red Cross: Operation "Castor", on the island of Saint-Martin for example, allowed five hundred families to be accompanied to rebuild their homes. Read more …
Photo: Aerial view showing significant damage to homes and businesses in St. Maarten on September 15, 2017, after hurricane Irma passed through this Caribbean island. RICARDO ARDUENGO / AFP