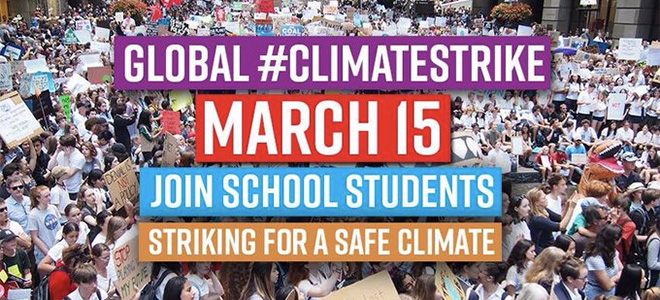 CBS News
by Jeff Berardelli
In the span of just months, children around the world have pushed climate change discussion into the heart of policy debates, the mainstream media and public conversation. Youth-led efforts like the Sunrise Movement, the Youth Climate Strike and the lawsuit Juliana v. United States have grabbed attention.
At the forefront of one of the efforts is 16-year-old Swedish climate activist Greta Thunberg, an inspirational yet unlikely leader of weekly school strikes that have become perhaps the largest global protest movement.
She has "compelled the EU's Jean-Claude Juncker to dedicate every fourth Euro to be spent between 2021-27 to climate action," said Leah Qusba, deputy director of Alliance for Climate Education, a non-profit climate education organization "That is translating youth movement building into real political action."
On Friday, the youth climate strike movement will arrive on U.S. soil. Young people across the country are planning to skip school to call for action on climate change.  
Alexandria Villasenor, the 13-year-old co-leader of the U.S. protest event, said 400 strikesare planned nationwide on Friday.
"We are striking because if the social order is disrupted by our refusal to attend school, then the system is forced to face the climate crisis and enact change," says the movement's mission statement. "With our futures at stake, we call for radical legislative action to combat climate change and its countless detrimental effects on the American people."
Villasenor's mother, Kristin Hogue, said that over just a few weeksher daughter has processed media requests at a pace more typical of rock stars and A-list celebrities — over 200 and counting.
Steve Vanderheiden, a professor of Political Science and Environmental Studies at the University of Colorado at Boulder, said today's youth were born into a climate-changed world, and that it's part of their consciousness. Their clarity and authenticity are media magnets.
"That some of these kids would get media attention for expressing this concern should not be surprising, especially given how eloquently and poignantly some of them have been able to express it," he said. Read more …