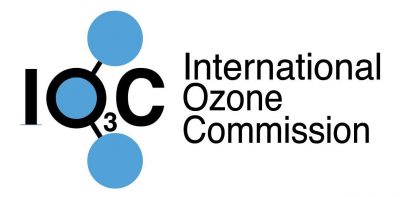 By Irina Petropavlovskikh, Secretary of the International Ozone Commission and a CIRES and NOAA scientist
September 16 is the International Day for the Preservation of the Ozone Layer, celebrating the 1987 anniversary of the Montreal Protocol on Substances that Deplete the Ozone Layer. The Montreal Protocol is the globally ratified treaty that controls the production and consumption of ozone depleting substances (ODSs) and many replacements for these substances.
According to the International Ozone Commission, the theme of the International Day for the Preservation of the Ozone Layer on 16 September 2020 is: "Ozone for life: 35 years of ozone layer protection." This 35-year period marks the adoption of the Vienna Convention for the Protection of the Ozone Layer. The Convention mandates a worldwide ozone research effort to understand and measure the Earth's critically important ozone layer.
Significant anomalous Antarctic and Arctic ozone events in the 2019-2020 period demonstrated the necessity of these ongoing measurements and associated research:
The 2019 Antarctic ozone hole was relatively small compared to the very large and deep ozone holes observed from 1990-2010. The main cause of the weak 2019 hole was very active meteorological conditions in August-September 2019 compared to prior years. This active stratospheric meteorology drove an early shut-down of the ozone depleting conditions.
Arctic ozone depletion, which is generally much weaker than its Antarctic counterpart, was particularly severe in Spring, 2020. The combination of prolonged cold temperatures (enabling strong ozone depleting reactions) and lack of ozone transport caused this rare large Arctic ozone depletion.
Total atmospheric ODS levels continue to decrease around the world according to the Scientific Assessment of Ozone Depletion: 2018 [WMO/UNEP, 2018] although the decrease of CFC-11 levels, one of the main ODSs, has slowed in recent years.
The 20-year atmospheric ODS decline contributes to the improvements observed for the ozone hole.
Our ability to follow significant ozone events is crucially dependent on satellite, balloon, and ground-based ozone observing systems. Maintaining and continuing ozone and ancillary observations is vital for improving our understanding of interactions between climate change and ozone depletion, for ozone layer recovery studies, and for research into potential future impacts on the ozone layer.
Read the full IO3C press release here.
For the current state of the ozone layer at the South Pole and to learn what happens to ozone during the Antarctic spring ozone season, follow this blog and visit NOAA's South Pole Ozone webpage.