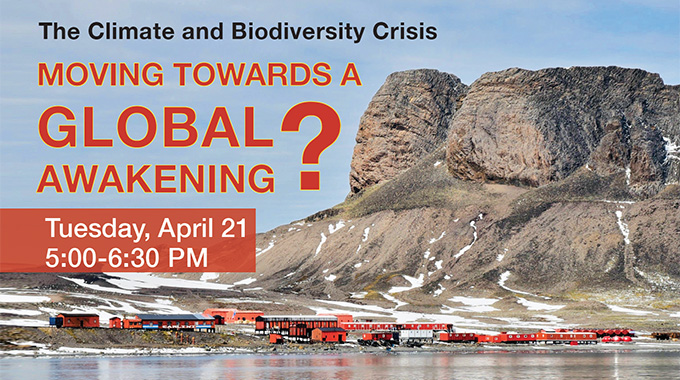 Boulder Faculty Climate Science and Education Committee Presents
The Climate and Biodiversity Crisis: Moving Towards a Global Awakening?
Tuesday, April 21
5:00pm to 6:30pm
by Dr. Cassandra Brooks
Environmental Studies Program, University of Colorado Boulder
Online Only – Participate remotely using ZOOM
Please note: There is a new meeting link for this event that is different from the one previously listed. Please RSVP to jennifer.katzung@colorado.edu to receive the correct link and password.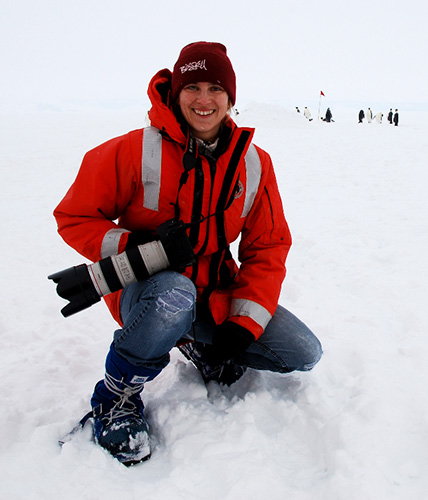 Cassandra Brooks is an Assistant Professor in Environmental Studies at the University of Colorado Boulder. She completed her PhD at Stanford University studying international ocean policy, with a focus on marine protection in the Antarctic. During that time she was also a core member of The Last Ocean, a grand-scale media project focused on the Ross Sea. Her efforts helped drive the adoption of the world's largest marine protected area in the Ross Sea, Antarctica – one of healthiest and most productive marine ecosystems left on Earth. In 2015, she was awarded a Switzer Fellowship in Environmental Leadership. During her previous graduate work at Moss Landing Marine Labs, she studied Antarctic toothfish in the Ross Sea, a population that supports the most remote fishery on Earth. Cassandra has worked in the lab, underwater, and at sea – including five research cruises to Antarctica – and has presented and published her work around the world. Cassandra is also trained as a Science Communicator through the University of California Santa Cruz and has published more than 150 articles and multi-media stories about marine science and the environment. Cassandra is also Science Faculty with Homeward Bound, a global women's leadership initiative set in Antarctica, and the future of the earth.