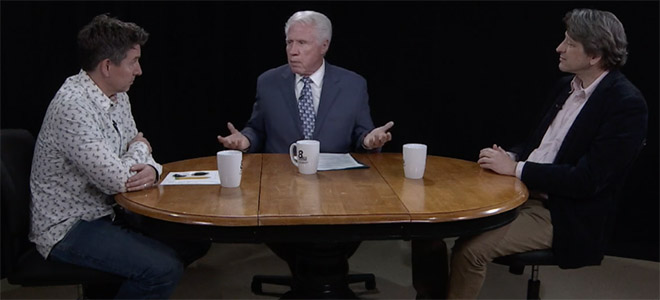 Boulder Channel 8
Deliberate Conversations
Colorado routinely has temperature swings of 20 – 30 degrees in a day. So what's all the concern about the average temp rising 2 degrees?
Max Boykoff, CU Associate Professor in Environmental Studies, and Alexander Verbeek, Founder of the Institute for Planetary Security take on an atmospheric issue with Ralph Gregory.
Watch the video [28:58]