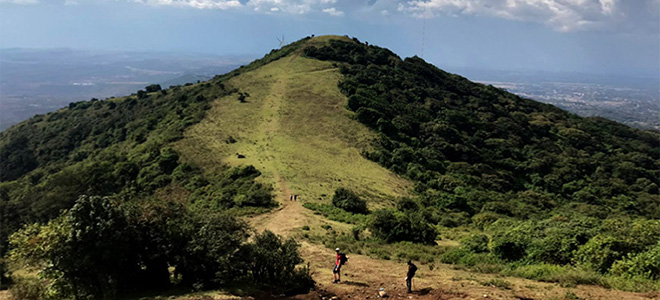 Red Cross/Red Crescent Climate Centre Internship Program
by Sarah Posner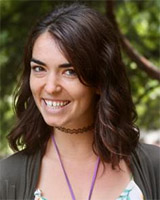 Sarah Posner is the 2019 Junior Researcher in the Red Cross Red Crescent Climate Centre (RCRCCC) program. She is a Masters student in the Geography Department at University of Colorado Boulder.
View photo gallery in the field by Sarah Posner
Greetings from Nairobi! Oh how the time continues to fly. Today is September 1st, which marks the more-than-halfway point of my time here at Kenya Red Cross Society (KRCS). My partner has come to visit, and I couldn't be happier to show him around. Yesterday, we climbed the Ngong hills, which are called "knuckle hills" by the Maasai attributed to their shape which protrude from the Rift valley. We managed to climb all seven of the hills, and we were left with a nasty sunburn in the process. We also checked out the other sites the city has to offer, including the giraffe center, elephant orphanage, and even did a safari in Nairobi national park, which I found out is the only park located within a city in the entire world! Overall, it was fun to be a tourist again as well as share my experiences with someone from home.
Last week, I attended a series of trainings on the inner workings of Cash Transfers, Data Preparedness, and of course, Forecast based Financing (FbF) as part of an orientation for the regional managers of the KRCS. It was an opportunity to receive additional input from the regional managers across Kenya who, I might add, are difficult to get in one room. The first day was allocated for FbF which was presented along with the impact prioritization. FbF marks a turning point in humanitarian intervention in which action is taken before a disaster occurs rather than after disaster strikes so as to mitigate and hopefully reduce human pain and suffering in the process. Another benefit of an anticipatory rather than responsive approach is that the costs of intervention are significantly reduced. Examples of early actions include destocking, vaccination, and de-worming of livestock before a drought occurs rather than re-stocking livestock after the disaster occurs, which is much more costly.
But how do we know when to engage in early action? That is where I have come in, through this CU Boulder CSTPR Fellowship with the Red Cross Red Crescent Climate Center. With the engagement of trigger development, I help inform when and where to activate early action based upon when a forecast exceeds a pre-determined probability and magnitude, based upon a historical analysis of prior drought events, because the best way to predict the future is to look into the past. Read more …