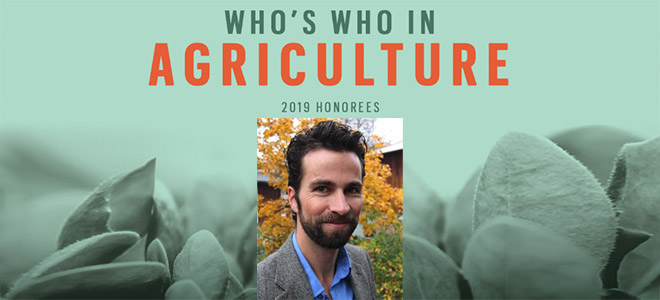 Pete Newton, CSTPR Faculty Affiliate and Assistant Professor in Environmental Studies, has been nominated and selected as an honoree among Denver Business Journal's Who's Who in Agriculture in 2019!
The Denver Business Journal partnered with the Colorado Farm Bureau to put together a profile of the movers and shakers within the Colorado Agricultural industry. Pete was selected not only for his "dedication to making an impact on the Colorado agricultural industry" but also for his "unfailing willingness to give back to the communities" where he works and lives. The Denver Business Journal considers this an elite group of people.

The list of 40 honorees was published in the Denver Business Journal (behind a paywall).