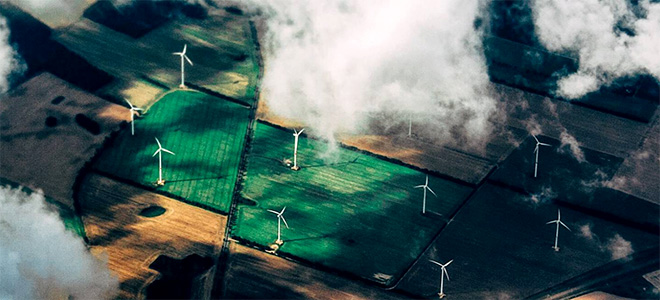 CIRES News
October 2018
Can humans drive economic growth, meet rising demand for food, energy and water, and  make significant environmental progress? The short answer is "yes," but it comes with several big "ifs." New research shows that we can put the world on a path to sustainability if we make significant changes within the next 10 years.
The Nature Conservancy, together with 12 other institutions including CIRES, analyzed the feasibility of advancing major conservation goals while meeting the demands of population and economic growth in 2050. The research paper, "An Attainable Global Vision for Conservation and Human Well-Being," published in Frontiers in Ecology and the Environment, presents a scientific test of a vision for the future where thriving human communities and abundant, healthy ecosystems coexist.
"We found the world already has the capability to meet the economic and environmental needs of 2050. But to realize this potential, we need to very quickly shift towards the most environmentally efficient food, energy, and water production practices," said Matt Burgess, CIRES Fellow and coauthor on the new study. "This means moving energy production away from fossil fuels; intensifying agriculture in developing countries to get better crop yields; increasing capacity in environmentally efficient forms of aquaculture; and moving water-intensive forms of agriculture to less water-stressed regions."
By 2050, as the world population grows toward 10 billion, demand for natural resources will reach unprecedented levels—intensifying the harsh impacts of climate change. Leading global development organizations are already highlighting air pollution and water scarcity as the biggest dangers to human health and prosperity.
The study modeled what the world would look like in 2050 if human development progressed on its current "business-as-usual" path compared to a "sustainability" path, which would require major changes in production patterns to overcome substantial economic, social and political challenges. The "sustainability" path requires a number of paradigm shifts but demonstrates the feasibility of meeting human demands while simultaneously advancing several major conservation goals.