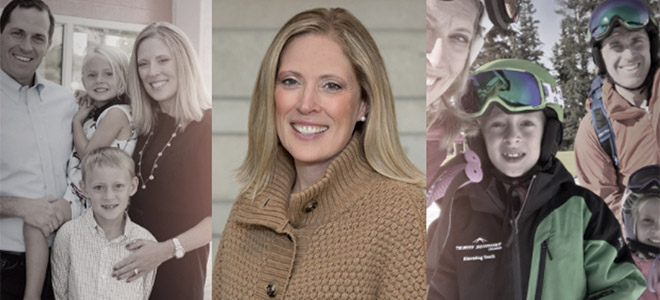 CU Connections highlight on CSTPR Faculty Affiliate Deserai Crow – Environmental policy, natural disasters prove fertile research ground for lover of the outdoors
Growing up in Colorado made a huge impact on Deserai Crow, both personally and professionally.
"My family had always been very outdoorsy and had shared a lot about environmental issues," she said. "I think that outdoor experience and gaining an appreciation of the environment influenced me. It's as simple as that."
Born in Boulder and reared in Longmont, she earned her undergraduate degree in journalism at CU Boulder, a master's degree in public affairs from CU Denver, and a Ph.D. from Duke University. She has spent the past decade on either the Boulder or Denver campus and currently is an associate professor in the School of Public Affairs at CU Denver.
She researches state and local environmental policy, including stakeholder participation and influence, information sources used, and policy outcomes. Much of her work focuses on natural disaster recovery and risk.
She also serves as director of the Emergency Management and Homeland Security concentration, a position that brings together her two areas of research. The concentration draws a variety of students, but this fall, a new concentration will allow more specialization for students who want to focus on homeland security issues versus those who want to focus on general emergency management and disaster or resilience management and policy.
"Disasters, Hazards and Emergency Management will be launched in August to appeal to students who are more interested in natural hazards and disasters and questions about resilience," she said.
Crow is on sabbatical for the next year, giving her the "luxury of having the space and time to think through new projects and ideas, including a couple of book projects, and recharge my batteries from 10 years of hard work," she said. She'll also spend time with her family during a lot of outdoor activities like hiking, camping and skiing. Read more …