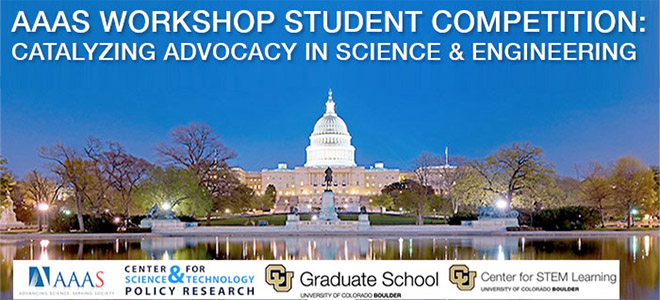 The CIRES Center for Science and Technology Policy Research hosted a competition to send two CU Boulder students to Washington, DC to attend the AAAS "Catalyzing Advocacy in Science and Engineering" workshop in Washington, D.C. March 18-21.  At the workshop students will learn about Congress, the federal budget process, and effective science communication, and will have an opportunity to meet with their Members of Congress or congressional staff. The competition is supported by the University of Colorado Graduate School and Center for STEM Learning.
Through a highly competitive selection process Julia Bakker-Arkema (Chemistry & Biochemistry) and Kaitlin McCreery (Mechanical Engineering) were chosen as this year's winners to attend the workshop. Their biographies are listed below. Congratulations Julia and Kaitlin!
Julia Bakker-Arkema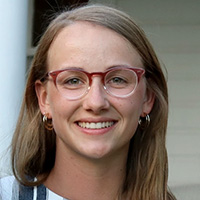 Julia Bakker-Arkema is a fourth-year PhD candidate in the department of Chemistry & Biochemistry at the University of Colorado. Through her research at CIRES, the Cooperative Institute for Research in Environmental Sciences, she investigates the chemistry that leads to the formation of organic aerosol particles in the atmosphere, a process that has implications for both the environment and human health. Julia also serves as the chair of the public resources committee for CU Boulder Women in Science and Engineering (WiSE), where she works to increase the visibility and retention of women in STEM fields. After graduation, she is interested in pursuing a career that bridges the gap between public knowledge and scientific understanding, and she hopes to become a lifelong advocate for science-based policy.
Kaitlin McCreery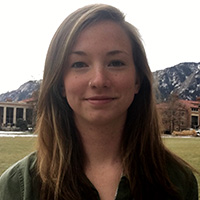 Kaitlin McCreery is a first year Ph.D. student in the BioFrontiers Institute and the Department of Mechanical Engineering at CU Boulder. Originally from rural North Carolina, Kaitlin obtained a Bachelor's degree from Duke University where she studied physics and education. She is now a student in the Interdisciplinary Quantitative Biology Fellowship Program and is designing tools to study biological systems. She aims to pursue a career in research, technology, and teaching and is passionate about expanding healthcare and education to rural communities.