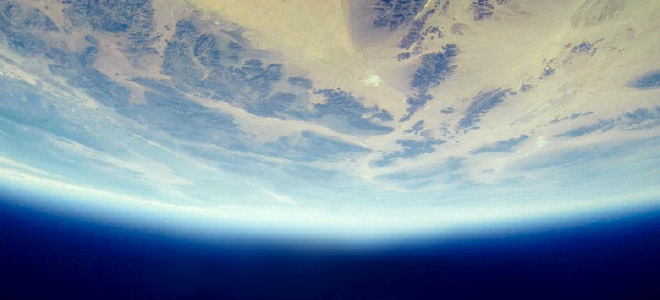 by Abigail Ahlert, Science Writing Intern
The House of Representatives is getting a bad reputation when it comes to science. But there are a few Representatives—11 out of 435, to be exact—that are formally pushing for broader awareness and funding of Earth and space science. Congressman Jared Polis (D-CO-2) and Congressman David Jolly (R-FL-13) are Co-Chairs of the new House Earth and Space Science Caucus. The caucus launched on September 14, 2016 with a reception in the Rayburn House Office Building. Current members include:
Donald Beyer (D-VA-08)
Michael Capuano (D-MA-07)
Judy Chu (D-CA-27)
Mike Honda (D-CA-17)
Grace Napolitano (D-CA-32)
Ed Perlmutter (D-CO-07)
Mark Pocan (D-WI-02)
Scott Tipton (R-CO-03)
Bonnie Watson Coleman (D-NJ-12)
When asked about his motivation for chairing the caucus, Congressman Polis said, "In the 21st century, it's crucial to continue to broaden awareness and align policy with Earth and space sciences. The House Earth and Space Sciences Caucus will focus on placing scientific research and evidence in the forefront of congressional and national discussions, while also continuing to support ideas that will promote STEM education programs for the next generation.  I'm honored to be the Democratic Co-Chair and look forward to the accomplishments we'll achieve."
The caucus alliance is chaired by the American Geophysical Union (AGU), a non-profit scientific association with more than 62,000 members, which will also serve as the primary congressional contact. AGU has participated in caucuses before, such as the Hazards Caucus Alliance, but intends to play a more involved role in the House Earth and Space Science Caucus. AGU expects that chairing the caucus alliance will provide a more concerted community effort and greater participation in the events that they typically host on the Hill.
I asked Brittany Webster, Public Affairs Specialist at AGU, how the organization got involved with the House Earth and Space Science Caucus in the first place. She said, "In 2015, the House of Representatives had an authorizing and appropriations bill that included language that sought to deprioritize the geosciences. AGU and other organizations through education and advocacy efforts was able to get that language struck from legislation that eventually became law." Building upon the momentum of these efforts, AGU and partnering organizations chose to form a caucus in the House of Representatives. They reached out to Congressmen Polis and Jolly to act as the chairs, whom Webster referred to as "champions of the geosciences''.
In the 115th Congress (January 2017 through January 2019), the House Earth and Space Caucus aims to host quarterly events, starting with an "Earth and Space Science 101" briefing in the first 101 days of Congress and an additional briefing on a specific policy topic. They also hope to organize an exhibition highlighting public and private sector partners to demonstrate how Earth and space science addresses national needs. Finally, the caucus is planning an interactive field trip for Congressional staffers to visit a lab or center related to Earth and space science. All proposed events will be discussed and finalized in 2017.
AGU is currently looking for organizations to join the House Earth and Space Science Caucus alliance. For more information on how to get involved, contact Brittany Webster.