Down day: Waiting for repairsFebruary 9, 2016by Lisa Darby (NOAA)
---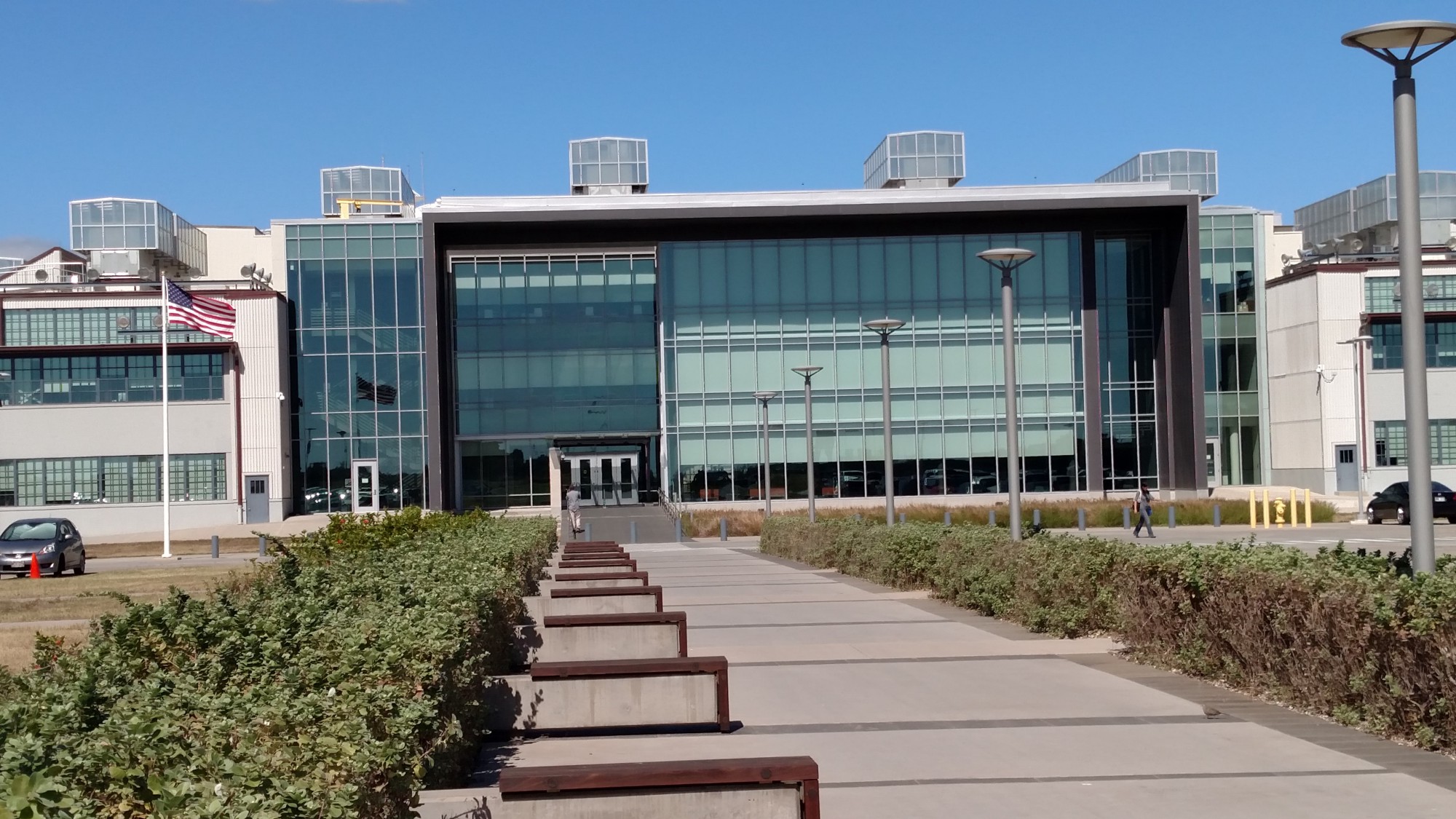 NOAA Pacific Region Headquarters, Honolulu, HI
Down day: Waiting for repairs
February 9, 2016by Lisa Darby (NOAA)
HONOLULU, Hawaii — What do you do when you don't have your NOAA plane? Go look at a NOAA ship!
With the G-IV still under repair at the Gulfstream facility in Long Beach, California, the PSD Honolulu-based crew visited the NOAA Pacific Region Headquarters (PRH) in Honolulu.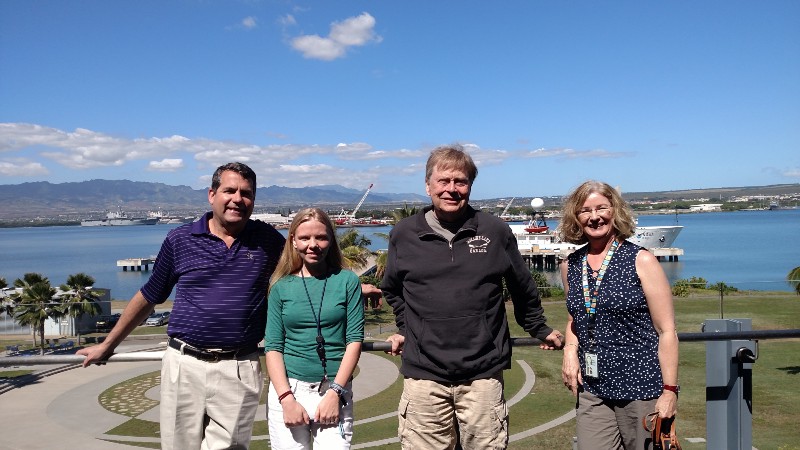 Allen White, Elena Konopleva, Randy Dole, and Lisa Darby
Bill Ward, the Environmental Scientific & Services Division Chief there, kindly hosted a quick PRH tour for us.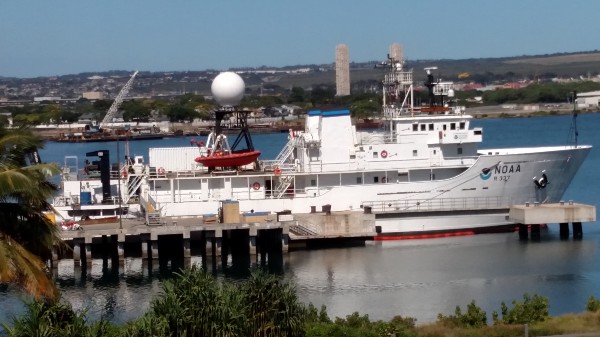 NOAA R337, Okeanos Explorer
The NOAA Ship Ronald H. Brown wasn't docked at this facility (it was being fueled elsewhere in the harbor), but we did get to see the NOAA Ship Okeanos Explorer at its dock.
Normally a two-ship port, there will be four NOAA ships at the facility this week, so there was more activity than usual going on at the site. We stopped by the warehouse to confirm delivery of some PSD (NOAA Earth Systems Research Laboratory's Physical Sciences Division) shipments for the Ronald H. Brown, but the staffers were too busy to help us out.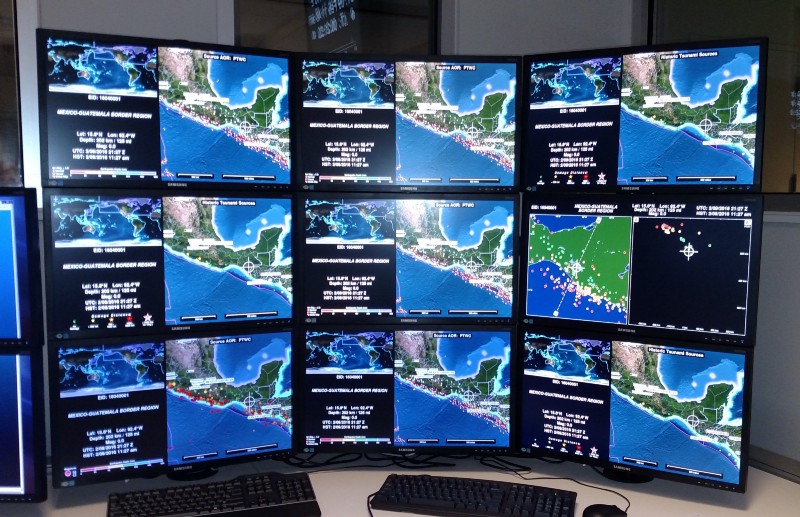 NOAA Pacific Tsunami Warning Center
One highlight of the tour was a quick stop at the Pacific Tsunami Warning Center.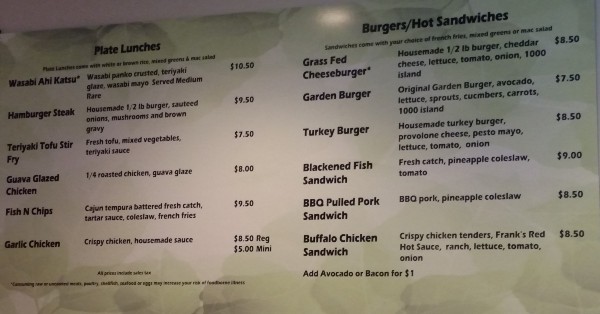 Menu at the NOAA Pacific Region Headquarters cafeteria
Then it was off to lunch. Those of us from Boulder were very impressed by the PRH Cafeteria. I'm sure we will never see "Ahi", "Fresh Catch", or "Sushi" on our cafeteria menu back at home!