A day in the lifeFebruary 3, 2016by Gijs de Boer (CIRES)
---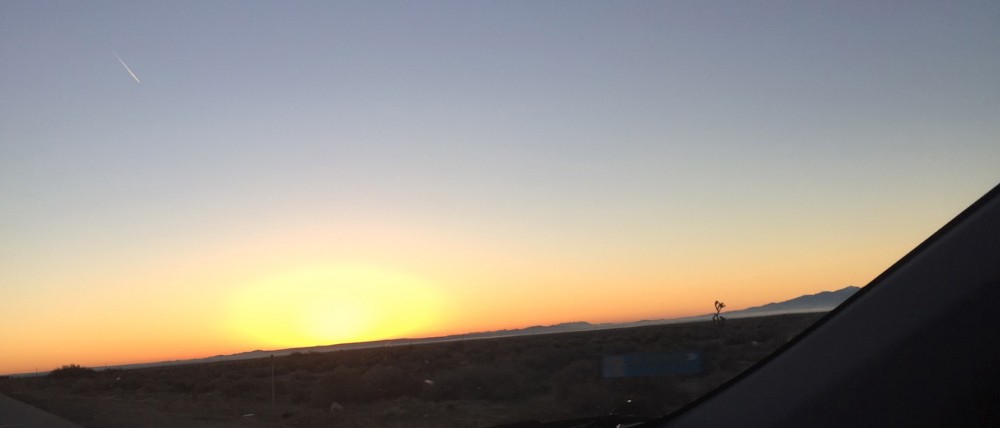 A day in the life
February 3, 2016by Gijs de Boer (CIRES)
EDWARDS AIR FORCE BASE, California — This is the third day that I'm commuting to Edwards AFB for our Global Hawk activities, and I think that things have settled into a bit of a rhythm. The schedule shifts a bit depending on whether flights are imminent, but generally it's the same drill. For example, yesterday I departed the hotel around 4:45 am to get to the base for a 5:30 meeting. Now, being efficient at 4 am is already a bit of a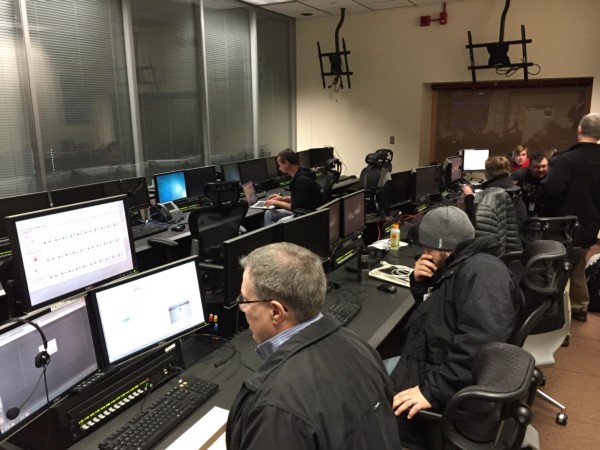 Global Hawk control center (payload people)
challenge, but I learned the hard way that when you rent a car in southern California, the rental agencies don't provide you with an ice scraper. Well, out here in the desert, the mornings have been chilly enough to put a good layer of frost on your car windows — fortunately, a hotel key works as well as anything in that scenario!
On non-flight days, the morning is a bit more relaxed, and things don't spin up until around 7:30, meaning we don't have to leave the hotel until 6:30 or so — a great time for seeing some beautiful desert sunrises. After the initial morning meeting, we have a bit of time to look at forecasts before our 8:30 and 9:30 (PST) forecast discussions. After this, we have an internal brief, a bit more time to get work done, and lunch. The afternoon is filled with planning and decision making, and by around 4 pm, it's been a good, full day of work and it's time to make the 45-minute drive back to the hotel for dinner, some catching up on e-mail, a phone call home and finally sleep to repeat the whole process the next day.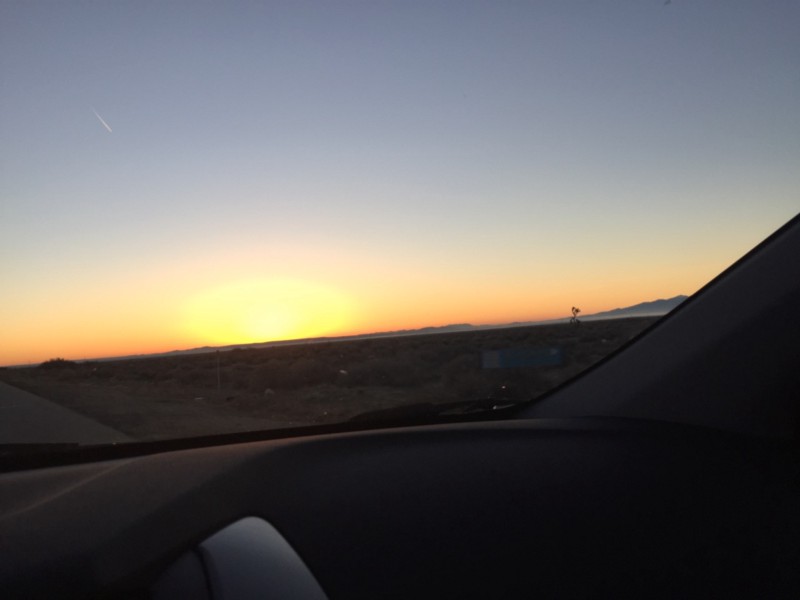 Desert sunrise
I should mention that the Global Hawk successfully completed a range flight yesterday morning. For the science team, that meant that during the flight we were spread out between the "G-Hawk" (the Global Hawk control center here) and the various briefings and meetings discussed above. Additionally, some team members were busy processing dropsonde data and monitoring instrumentation. It's quite an experience to witness everything that goes into a Global Hawk flight — while the magnitude is very different from our DataHawk activities for COALA and ERASMUS, the general flavor is the same. After the flight was completed, we were able to visit the aircraft in the hangar and get some good photos of this amazing piece of machinery!
The forecast for the next few days is not good for science flights. There is a huge ridge building over California, which generally steers active weather north into Canada and Alaska. This is great news for those traveling to California for the Super Bowl (go Broncos!), but somewhat frustrating when you're out here to understand the critical linkages between tropical and mid-latitude weather. This double edged sword is a tricky one to negotiate: We obviously don't want to see the damage that can result from these high-impact weather events, but at the same time we really need to collect additional data on these systems in order to better understand and forecast them in the future. For the time being, it looks as though California is in the clear and we will patiently wait for a more active pattern.