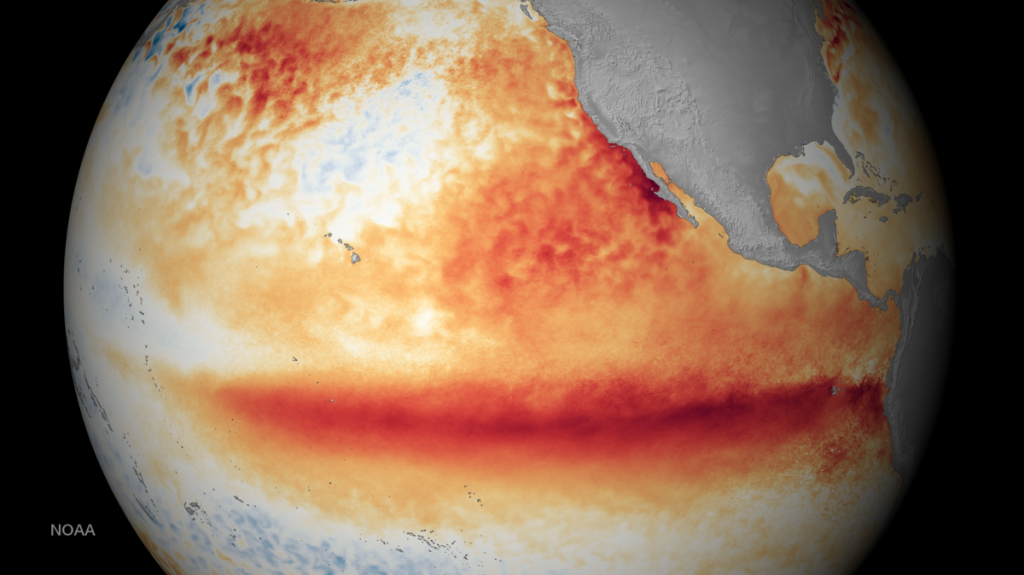 It looks like an angry slash across the planet's middle. Sea surface temperature plots blaze red across the tropical Pacific Ocean — El Niño's characteristic signature. The phenom can spin weather across the planet, warming some areas, cooling others, sending rain to Southern California (usually) and drought in India (often).
"Strong El Niños greatly increase the odds of wet conditions for the state of California." Martin Horling, NOAA Physical Sciences Division
Weather = NOAA. So beginning the week of January 18, 2016, scientists from NOAA, CIRES and many other collaborating institutions will take to the skies, the sea and the ground in a multi-pronged attempt to collect some of the best data ever gathered on this powerful global El Niño. Here, researchers stationed on Kiritimati Island (sometimes "Christmas Island"), at NASA's Armstrong Flight Research Center in California, in Hawaii and elsewhere will record postcards from the field.