Dear Friends and Colleagues,

My 6th trip to Antarctica has been very pleasant and successful, but it still came to an end as I flew out of McMurdo, Antarctica on February 6, 2012. We have optimized all four lasers and got the lidar running really well and ready for the winter 2012.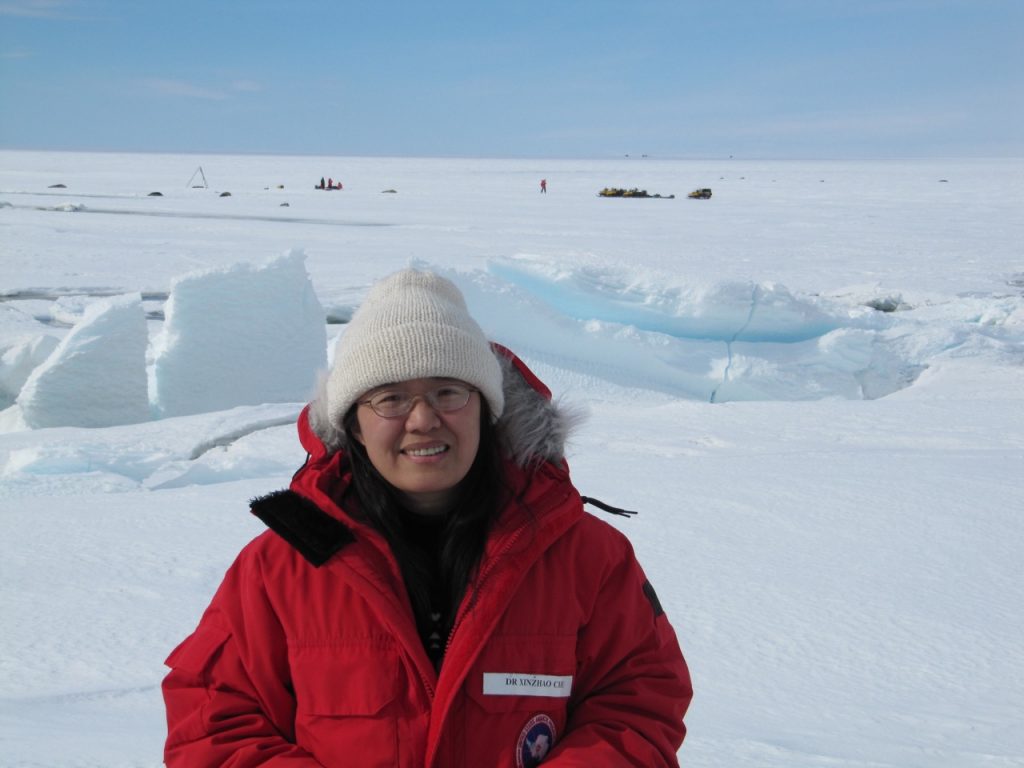 Our team members Wentao Huang, Brendan Roberts and Zhibin Yu have collected a lot of data in the second summer season of 2011-2012. Brendan passed the psychological evaluation in January and has officially become our 2nd winter-over lidar engineer. He will be the sole operator for the McMurdo lidar in winter 2012.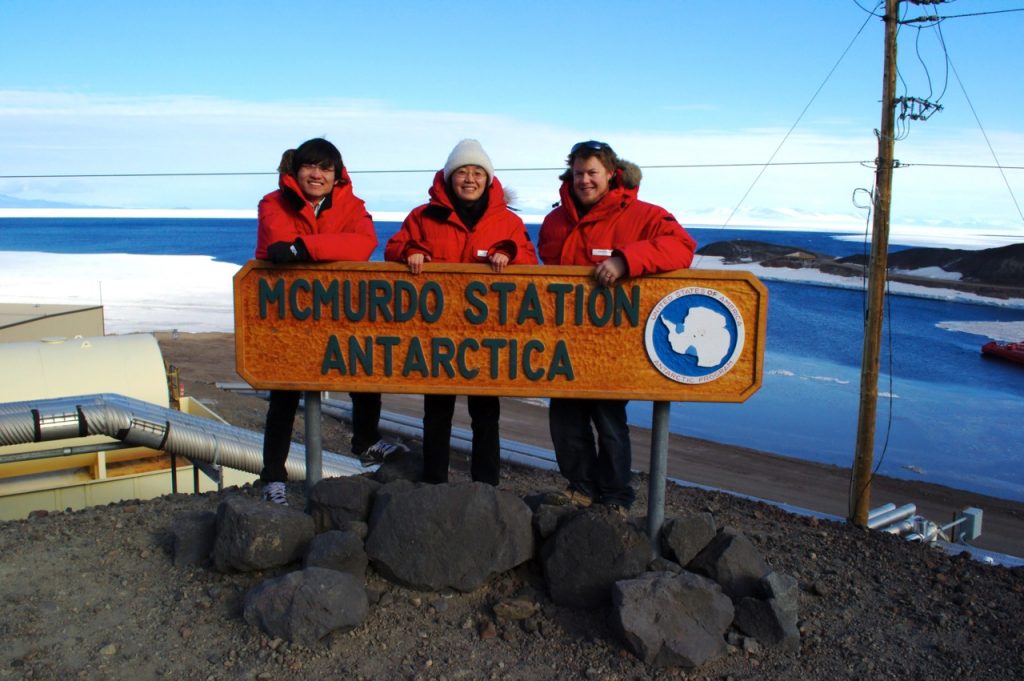 Many thanks to our team members' good work in the last season of 2010-2011, especially Zhibin's data collection in winter 2011, we have made new science discoveries with the McMurdo lidar data, and two papers were published in Geophysical Research Letters (GRL) in 2011 (http://cires.colorado.edu/science/groups/chu/projects/pubs.html). Many more results are awaiting to be published, and our students Weichun Fong, Chris Chen, Zhibin Yu along with Dr. Wentao Huang are working very hard on analyzing the data right now. I expect many more new results to be published soon.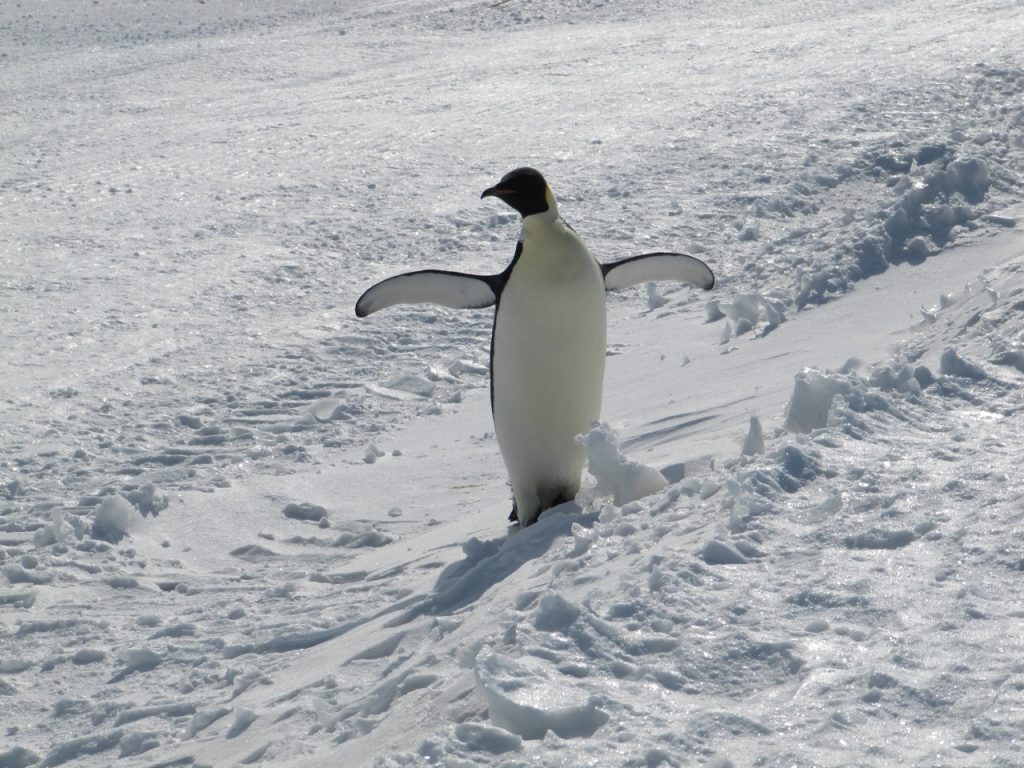 The McMurdo scenery looked quite different than last year, as we have seen so much open water. Before I left McMurdo in late January last year, I didn't see any open water; but this year, the Hut Point was surrounded by open water, as can be seen from our group photo above taken on Feb. 5, 2012.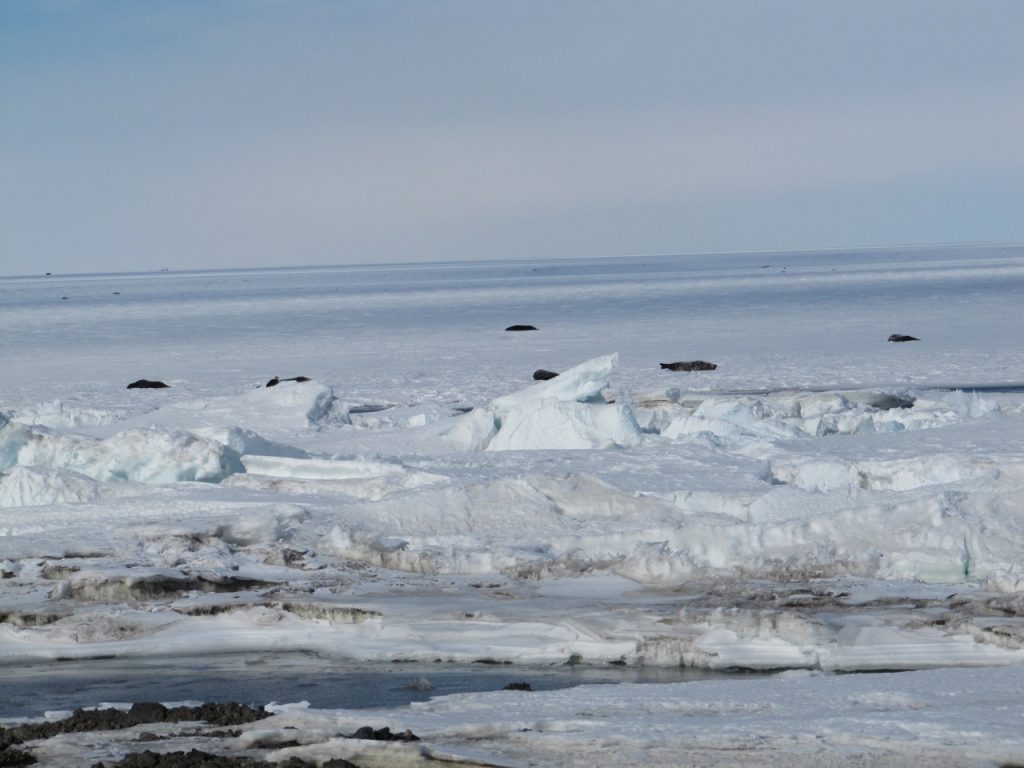 Due to the open water, there were tons of seals around McMurdo sound, especially near the pressure ridge at Scott Base.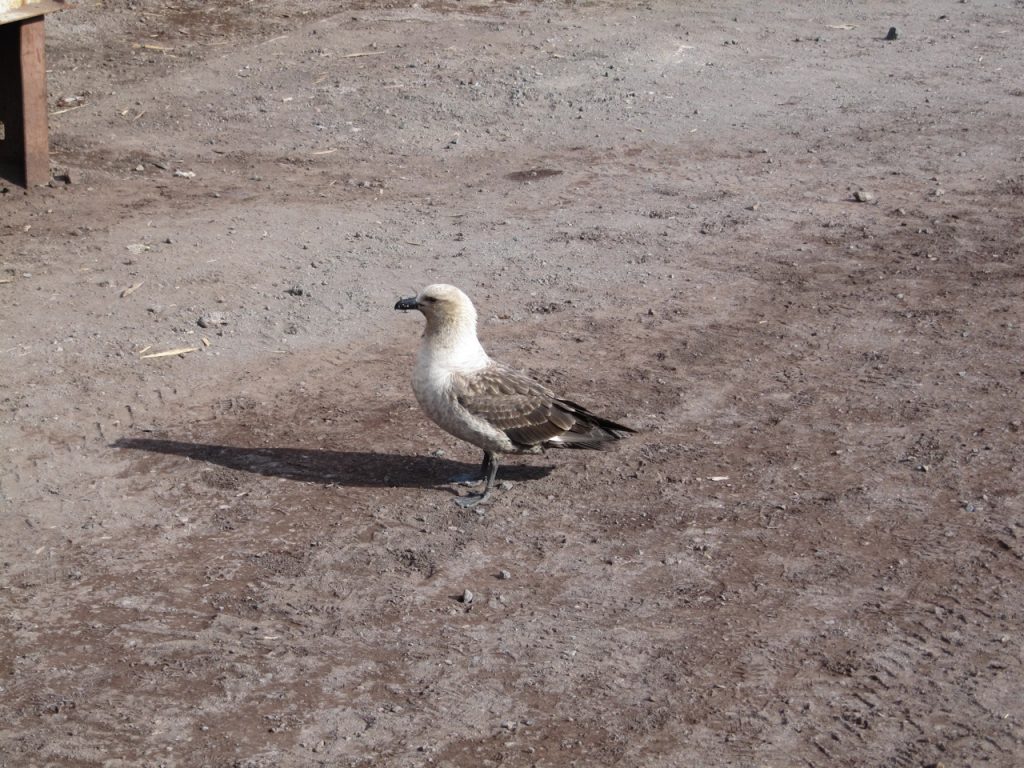 A skua is a strange bird at McMurdo. One skua is particularly aggressive as it dared to attack Brendan when he held a plate of food!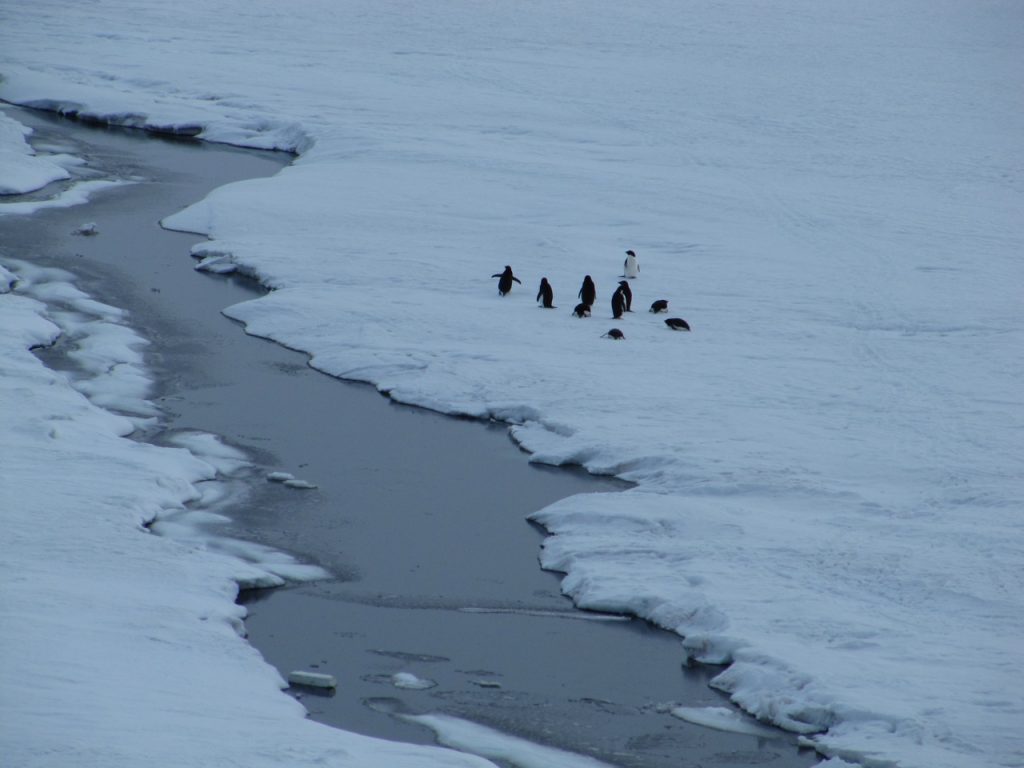 We saw a group of penguins (about 10) near the Hut Point in mid-January, but they were trying to get away from seals.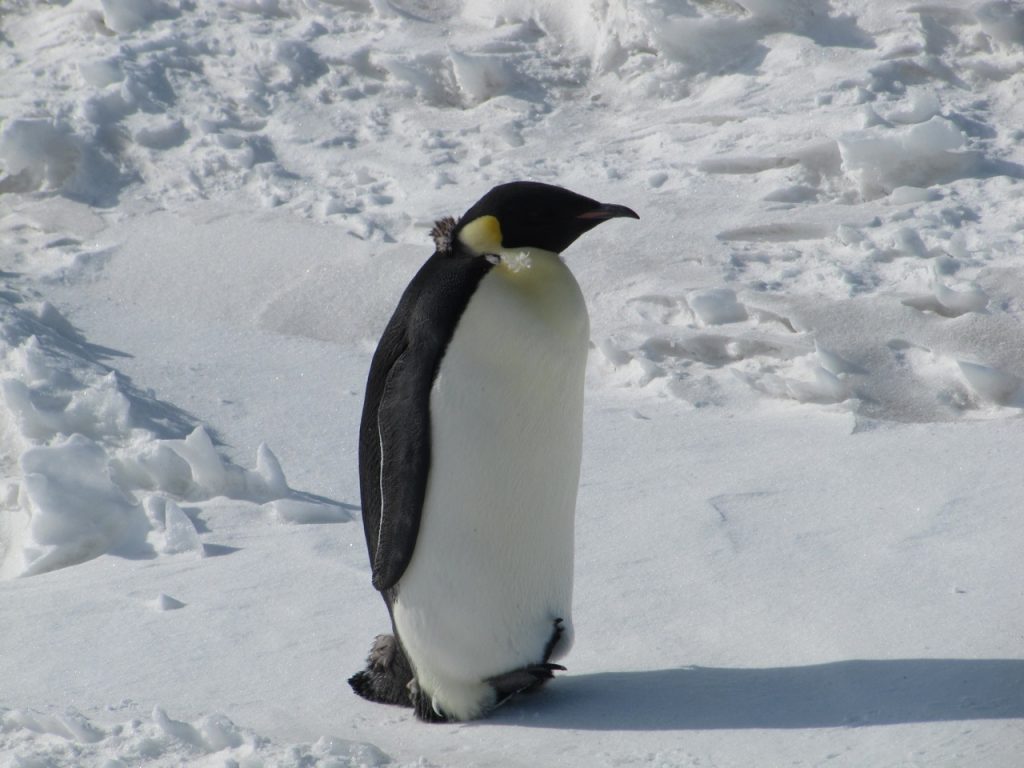 Just a few days ago before I left McMurdo, I saw two emperor penguins (one at the half way to the pegasus airport and another one at the pegasus airport). I was particularly happy about the photo of me not far from the penguin (see below).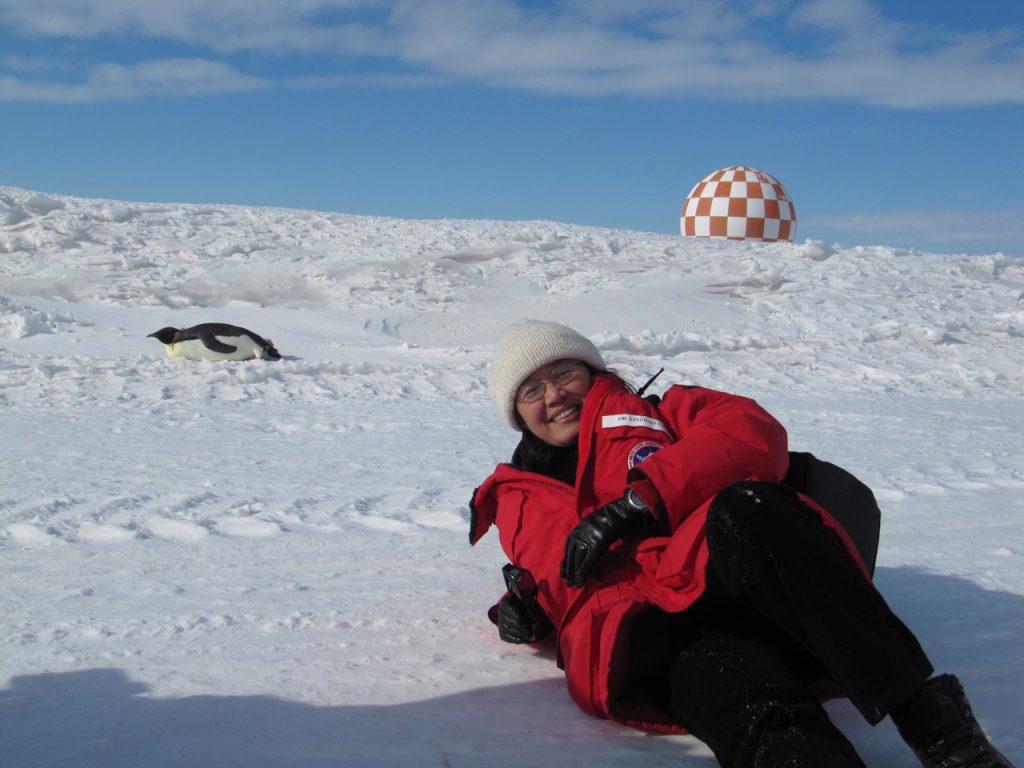 On the day we flew out of the Pegasus Airport, we saw two firefighters trying to chase an emperor penguin out of the runway before a C-17 airplane landed.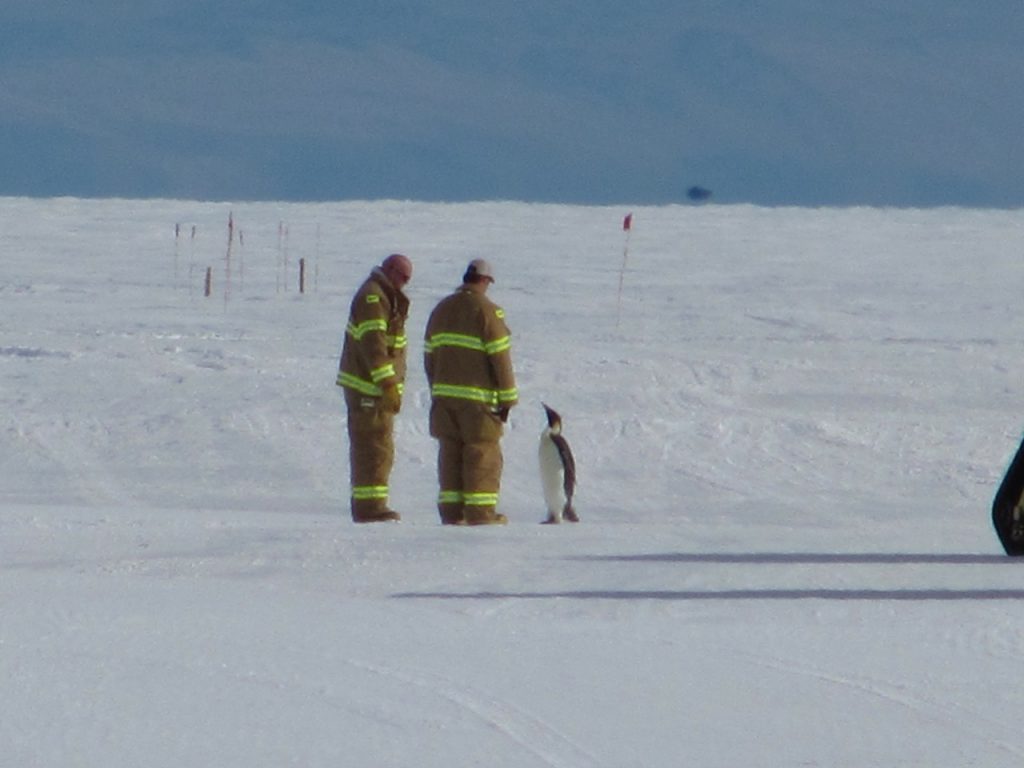 A Russian icebreaker came and made good passage for a tanker and later a supply ship. When the icebreaker parked at the ice pier, it made a beautiful scene under conditions near sunset.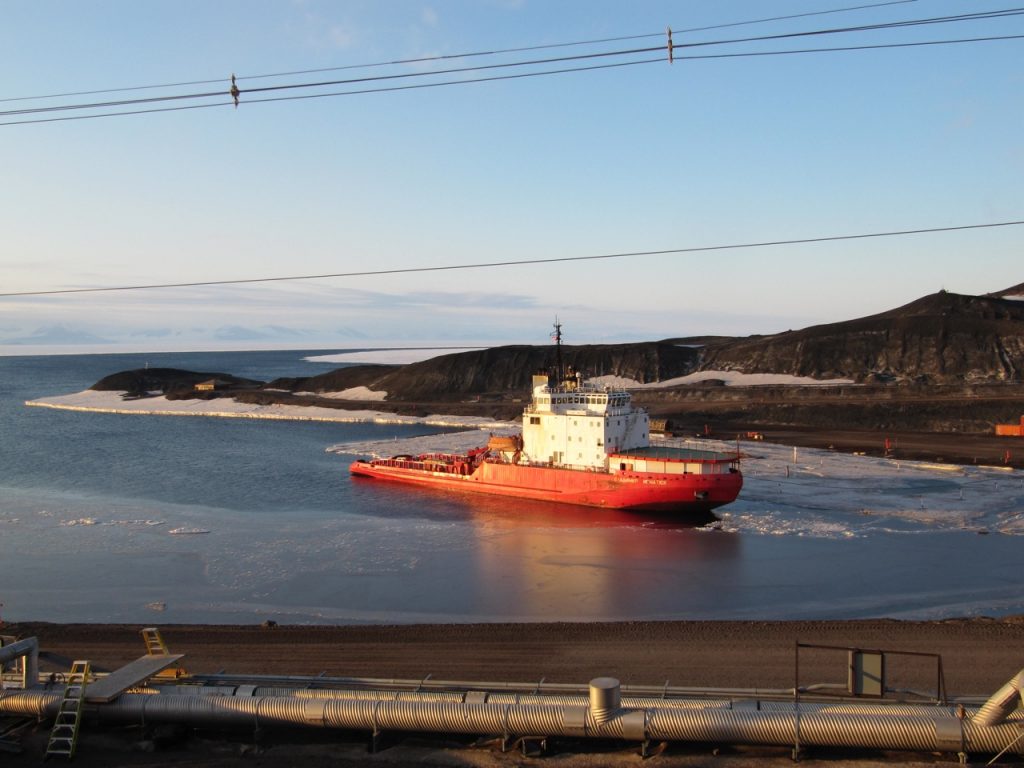 I'm flying home today (Feb. 7, 2012) with the first available flight from New Zealand. Wish you the best in 2012!

Sincerely,
Xinzhao