Dear FIREXers,
Yesterday we had a successful day of room burns, and we passed the 100 fire mark!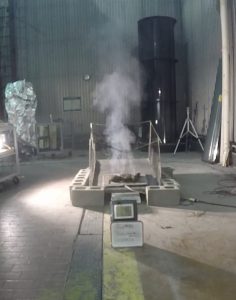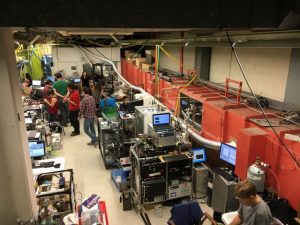 The schedule for the remaining burns is;
11/10 – 0900 Engelmann Duff; 1330 Dung, we will try a dilution experiment at the end of this burn
11/11 – 0900  Subalpine Duff; 1330 Rotten Log; 1700 Last Meeting – Please be prepared to show one slide with your top, most favorite result*
11/12 – 0900 Chaparral; 1330 TBD – Any Requests?
11/13&14 – Packing
11/15 – AM Loading the truck
*Please send me your one slide before the meeting, it will go faster that way.
TTFN,
Jim, Bob, Carsten, and Joost