Another great day in the field! After finishing the install of the ventilator units, we moved to mounting the table frames onto the roof. After those were secured, we moved the table grates with the attached ventilators to the roof and installed them to the frame. This took quite a bit of time since the wind picked up and a light mist started to come down, making the install quite cold and tedious… but never fear, we successfully installed the table, frame, ventilator units, and logger boxes on the roof. Tomorrow we will move forward with installing the radiometers into each ventilator and (fingers crossed) begin collecting data! We still need to connect cameras and lights for the system, but we are way ahead of the game thanks to our great team!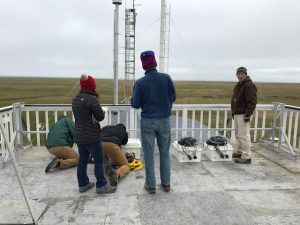 Installing the table frames to the roof and assessing how to get the logger boxes connected to the table.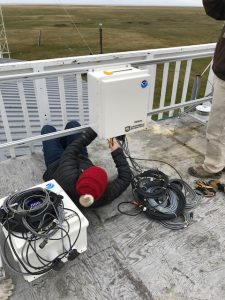 Sara connecting one of the logger boxes to the table frame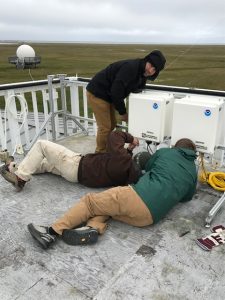 Chris, Emiel, and Nick connecting another logger box to the table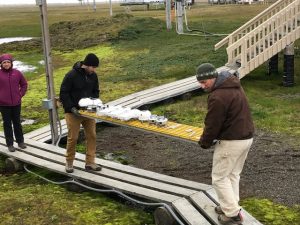 Chris and Nick carrying table number 1 (of 2) to the roof! Great progress!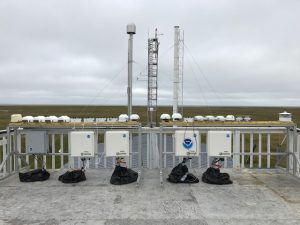 The final result of the day… a successful install of the table, logger boxes, and ventilator units! Great work team!