We are aware that there are people who work in the DSRC building who have concerns about the weekly testing on campus and that it may introduce unnecessary risk by placing you in proximity to students and others on campus, when their work would otherwise not require such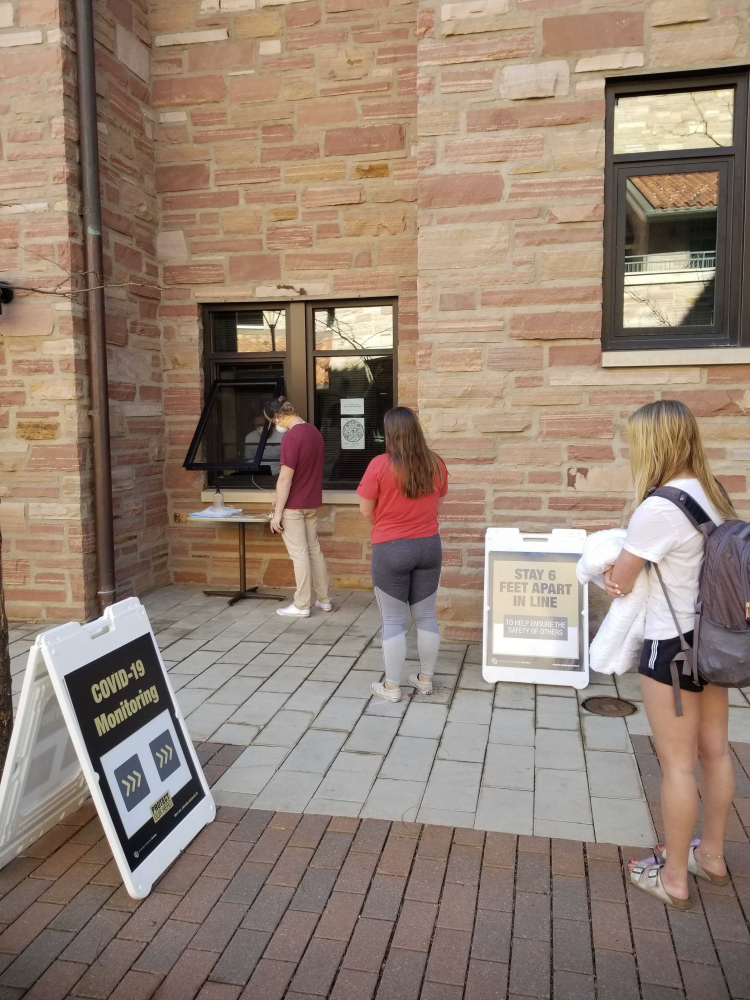 additional exposure. I understand and appreciate this. Having done the testing many times myself, my observation has been that distancing measures are practiced (the filling of the test tube is done outdoors and you can distance from others when you do fill the tube by as much as you want – 12 feet minimum is required). Also, there are very few people on campus at one time in one area right now, and everyone is masked. My personal assessment is that this risk is negligible compared to going to a grocery store or other public places where distancing is practiced. 
That being said, I do not want anyone to feel they must do something they are uncomfortable with as a requirement for their work. So, if your work is at DSRC and you have no reason to be on campus, AND if you are not comfortable coming to campus for the test, then you do  not need to. The testing is an expectation, not a requirement, but I also don't expect anyone to do anything that they feel puts them at risk. I strongly encourage the testing – it is a great service and opportunity that the campus offers – but it is not a requirement. What is required, however, is that you continue to practice appropriate distancing and take appropriate precautions per campus and DSRC guidance for the health and well-being of yourselves and your colleagues.
Our only goals are the health, safety, and well-being of all CIRES personnel, so please take all measures that you are comfortable taking in order to ensure this.
Waleed Abdalati, CIRES Director