Greetings from Angel Peak!  The CSD Mobile Lab has been running from this mountaintop location since the beginning of the project.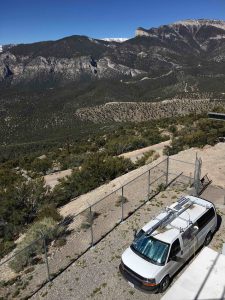 It's typically 20-30 degrees cooler up here, which provides a nice escape from the 110°+ heat of Las Vegas!  The scenery isn't too bad either.  I've named this rock along the road Sam the Eagle Rock, because it reminds me of the Muppets character.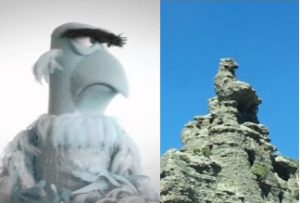 We also have our share of visitors.  In addition to the clouds of bugs that live up here, we also have a mascot.  We call him Original Elvis.  He's not particularly fast, and he lives at the site of the original LVOS campaign!