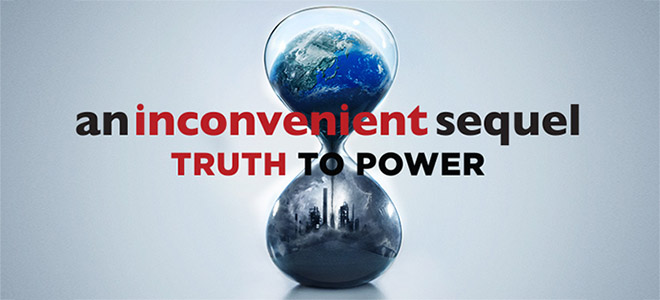 CU Boulder Today
October 24, 2017
On Thursday, Oct. 26, Keep Colorado Green, CU Boulder Climate Reality Project Campus Corps and University Libraries will be hosting a campus screening of An Inconvenient Sequel: Truth to Power.
This is the sequel to former Vice President Al Gore's popular and successful film An Inconvenient Truth. The event will be taking place on campus at Old Main Chapel, located at 1600 Pleasant St.
Before the film, there will be a livestream Q&A session with former Vice President Al Gore, starting at 4:45 p.m. The film will start at 5:30 p.m., followed by a panel discussion on climate change and its local impacts at 7:15 p.m.
Panelists include ENVS instructor Atreyee Bhattacharya, Boulder City Council member Matthew Appelbaum, CSTPR Associate Professor Max Boykoff, Boulder Regional Sustainability Coordinator Jonathan Koehn, and Nederland, CO mayor Kristopher Larson.
We hope the event will leave attendees with the resources to join the fight against climate change. This is a free event and a great opportunity for students!
If you go
Who: Students, faculty and staff
What: Q&A with Al Gore, film screening and panel discussion
When: Thursday, Oct. 26, 4:45 p.m.
Where: Old Main Chapel
Cost: Free
Save