Wednesday – Thursday, August 1-2, 2018
Wednesday dawned with cloudy skies and rain, and then carried on that way throughout the day.  Luckily the weather forecast had been spot-on, so we pretty much had planned on a down day.  Poor Jack!  This would have been his first real down day since the weekend before the whole road trip started, but instead he drove the 3.5 hours to the Minneapolis airport and then flew back to Denver.  Colm decided to stay at the cabin and get some work done, while Tim and Sonja made the rainy drive up to Ashland, Wisconsin, to have a look at Lake Superior.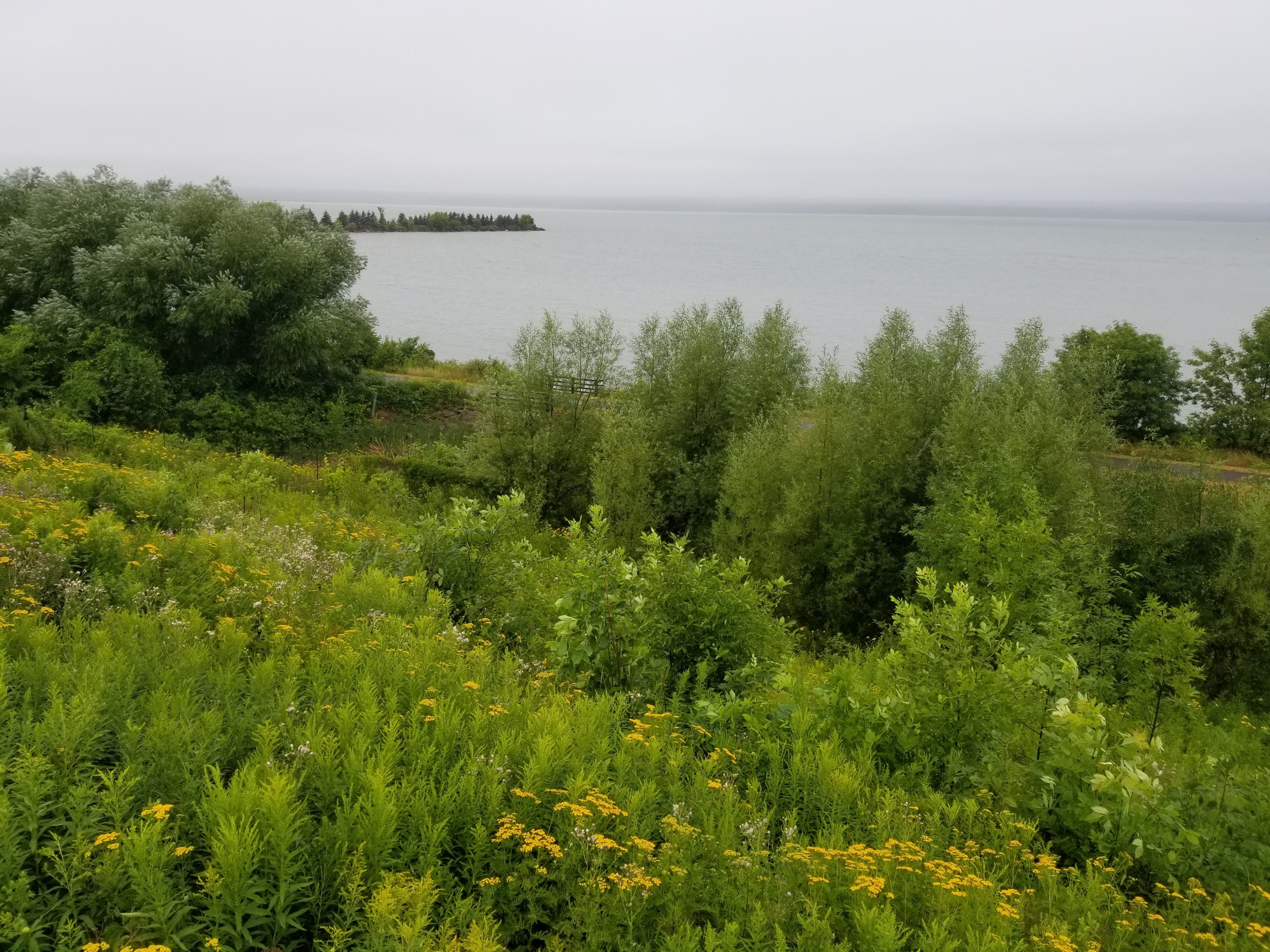 Colm ran a trajectory prediction for the next AirCore, so after the Lake Superior tour, we all went in search of a launch location for Thursday.  Ironically, it's not that hard to decide on a spot.  There are so many trees and lakes that we're limited to the few other places.  Thanks to Google satellite views, we can see where those are in advance.  So with some pre-Googling and a bit of touring around, we came across a nice farmer in Peeksville who offered up his yard.  
Thursday dawned looking…. ummm….. cloudy again.  But the forecast said it was supposed to clear up, though maybe a little later.  So Tim prepped the AirCores and Colm contacted the FAA to let them know we were delaying our launch by an hour.  We stopped by the Peeksville farm to let them know we were going to wait an hour for the clouds to clear a bit.  The farmer's wife laughed and basically said, "Ya, good luck with that," in a very polite Midwestern sort of way.  An hour later and then on into the afternoon, we realized that instead of the the weather models, we really should have consulted with her.  The clouds persisted.  All day.  Sigh.  We could still have launched but since the TCCON instrument requires clear skies, we wouldn't get a comparison and the possibilities of losing an AirCore up here are higher than what we're used do, so we canceled.
After whiling away the morning waiting for the clouds to clear, we hit the road to find Friday's launch spot, which ends up being a family's yard with a huge, beautifully mowed lawn pretty far northwest of the tower.  [Being opportunists we also stopped to take a quick hike around the Doughboy Trail at Copper Falls State Park (highly recommended!).]  Friday is a priority because the OCO-2 satellite is scheduled to be flying over and making downward measurements, while the TCCON and the EM-27s were making upward measurements and the AirCore is flying through the atmospheric column.
Copper River State Park

Named for the river's color (from tannin), not copper mining, though there was an unsuccessful mining attempt.